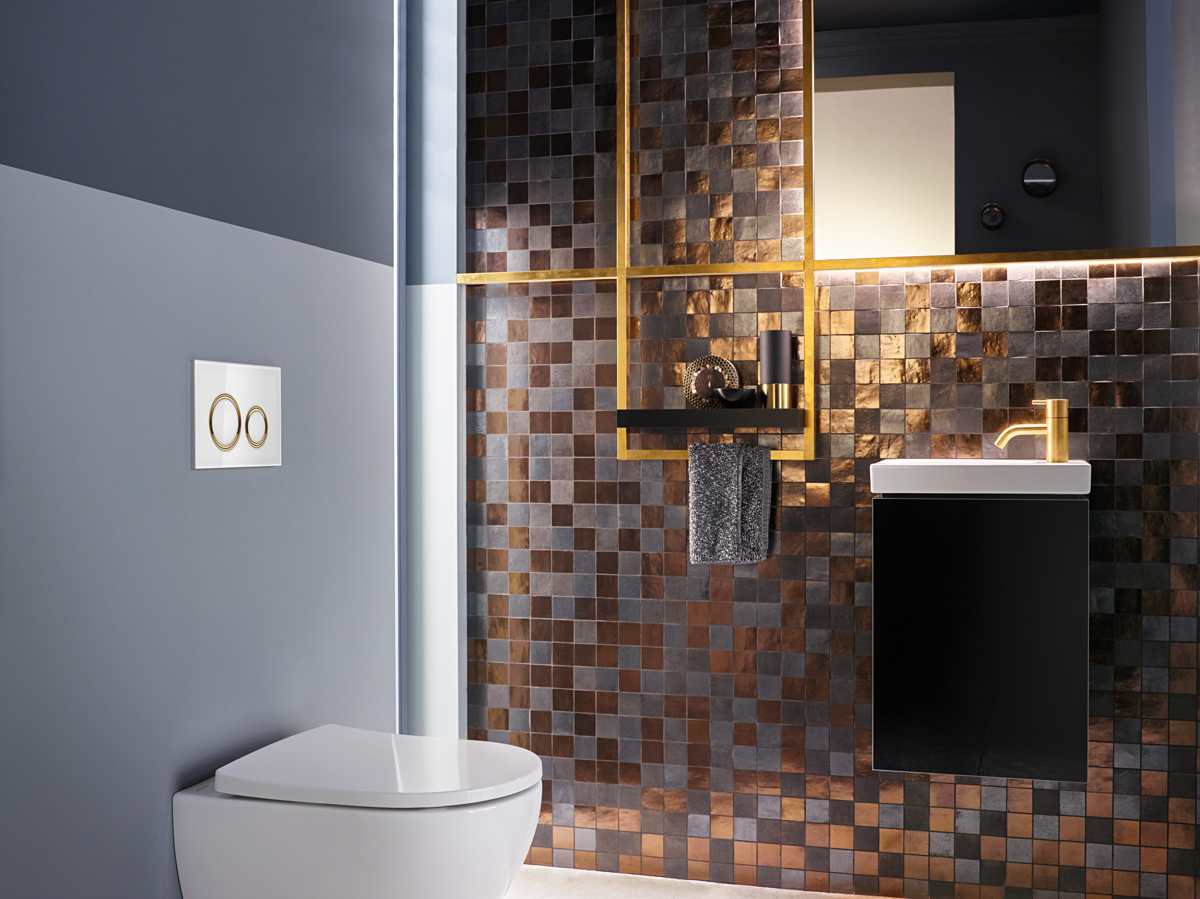 Geberit
In North America, Geberit provides concealed systems for wall-hung toilets and fixtures. Geberit systems improve the look of any bathroom by hiding unsightly plumbing hardware. Replacing a standard toilet with the Geberit system results in more usable space, improved hygiene, and better accessibility. The unique dual-flush valve saves water and is practically maintenance-free.
Sustainability has always been very important to Geberit and forms part of the company's identity. We place a great deal of emphasis on making sure our consideration of the environment, economic factors, and social issues are in balance.
How does Geberit make sustainability a part of everything we do? By designing and manufacturing environmentally friendly, resource-saving, and durable products and solutions for green building; by implementing production processes that minimize water and energy consumption; by making the delivery of clean, potable water one of our highest priorities. We also focus on educating and conducting social projects with apprentices and emphasizing the socially responsible use and conservation of water.