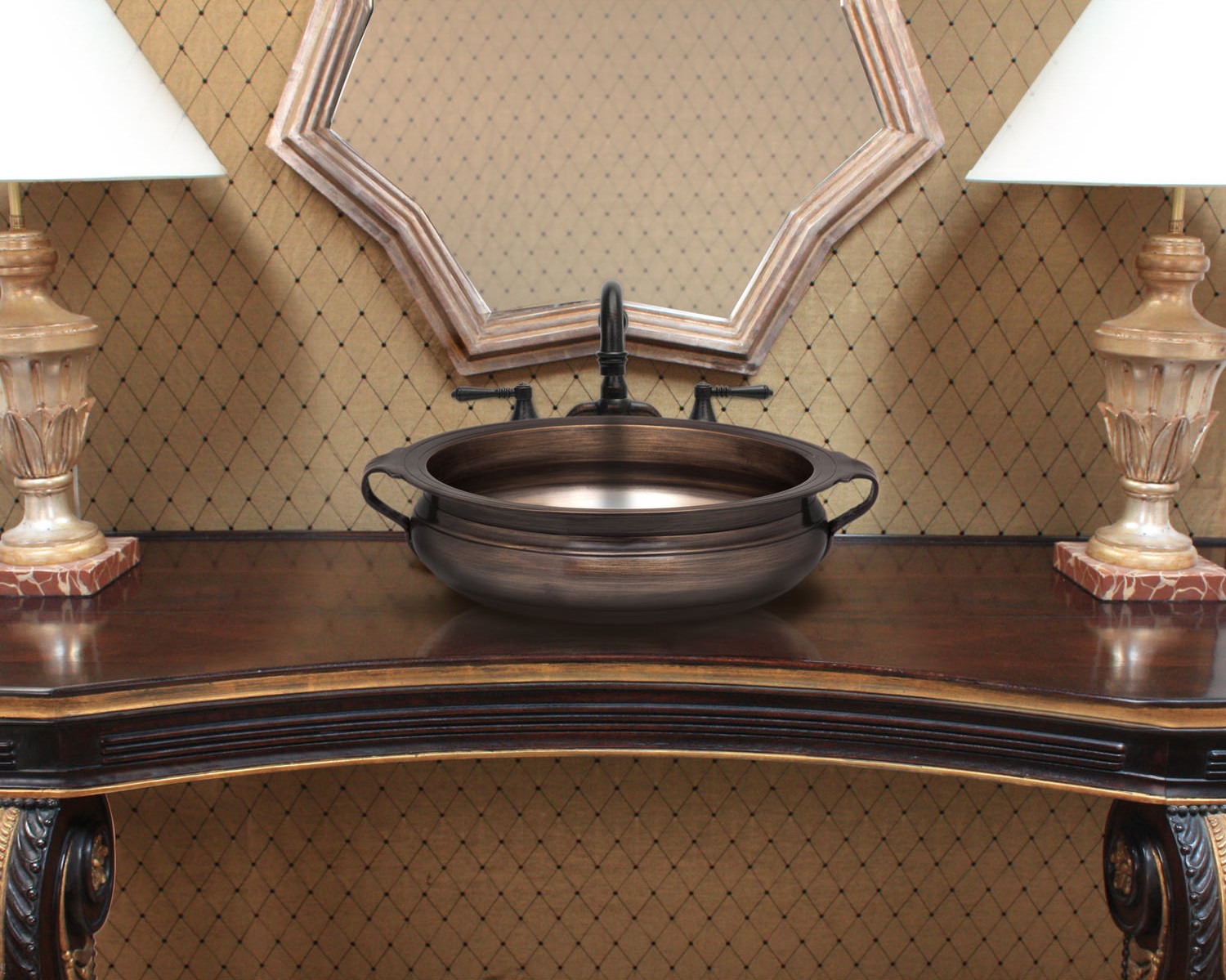 Linkasink
Linkasink is the creative vision of noted interior designer Kirk Guthrie. While working on an interior design project, Kirk was unable to find sinks manufactured in copper.  He sought the help of copper artisans in Mexico to create a custom copper sink for his project.  With no experience in the decorative plumbing & hardware Industry, Kirk took a leap of faith & displayed his line of Copper Sinks at the Kitchen & Bath Show.  The show was a success.
What's in a name? Kirk and his wife worked side by side to develop the first copper sink finishes.  The company name was inspired by his wife's childhood nickname Linka.  For a family-owned company, the name Linkasink was a perfect fit. 
Artisans around the world use centuries-old techniques to individually create raw components in Mexico, India, China, Vietnam and Phoenix.  Each sink that Linkasink offers is made by hand and finished and shipped from our facility in Phoenix, Arizona.  Whether it is copper, concrete, bronze, brass, glass or stainless steel Linkasink sinks are each hand crafted and a unique product where no two sinks are the same.
Kirk's continued creative efforts continues to lead to the introduction of many new products.  In 2020 Linkasink introduced a line of hand crafted vanities with mother of pearl, metal leaf, cast bronze frames all created by artisans in Vietnam.  New products will continue to be introduced as Kirk's imagination directs.